Our History


Sherman F. Avery began making soda in the red barn on Corbin Avenue in the summer of 1904.
Avery's quickly became known for its variety of flavors, especially the Cream, Birch Beer, Root Beer and Ginger Ale.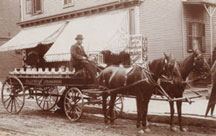 Using a horse pulled wagon, Mr. Avery delivered soda to the homes and stores in and around New Britain, Connecticut, and it wasn't until 1914 that he purchased his first delivery truck.
This 100-year tradition of old-fashioned customer service continues today and Avery's commitment to a quality product has earned a loyal following across the country.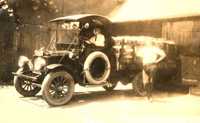 Our sodas are still handcrafted using methods and recipes from generations ago including real cane sugar and the finest quality ingredients.
Each flavor is carefully made in small batches and is packaged only in glass bottles to preserve the wonderful old-fashioned flavor.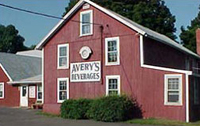 Avery's is one of the oldest soda bottling companies in New England and our soda is still made in the same red barn on Corbin Avenue.
Avery's continues to be a family run business that strives to provide the highest quality products and outstanding customer service.
Find Us:
Avery's Beverages
520 Corbin Avenue
New Britain,CT 06052

Call us! (860) 224-0830